Celebrating over 26 years of making SALEM smile!
Our Commitment to Your Health and Safety
This office has always been vigilant about adhering to all Centers for Disease Control and Prevention (CDC) and the Massachusetts Dental Society guidelines on infection control and use of personal protective equipment (PPE).
This is what we are doing to keep you safe during your dental visit:
• All team members complete an infection control course annually. We continue to attend webinars to keep well-informed on anything COVID-19 and dental patient care. As a member of the Organization for Safety, Asepsis, and Prevention (OSAP), an organization dedicated to education and training to support safe dental visits, we keep abreast of the latest infection control recommendations.
• The office regularly undergoes a thorough cleaning including steaming and disinfecting of carpets and floors. We disinfect high traffic doorknobs and surfaces throughout the day. We have additional air purifiers in the office that now include each treatment room for removal of contaminants including bacteria and virus.
• Treatment rooms and the reception area also receive a daily application of hypochlorous acid fog solution. This is a biodegradable, environmentally conscious, EPA -registered disinfectant and sanitizer. This hospital-grade sanitizer controls a broad spectrum of harmful pathogens and difficult to kill biofilms with no toxic chemicals.
• There is an Infection Protection Station in the reception area with hand sanitizer for your use. We ask that you wash your hands or use hand sanitizer immediately upon entering the office.

• The clinical team wears masks, safety goggles or face shields, gowns during all procedures, and hair cover as needed.

• We continue to steam sterilize all our instruments at 272 degrees Fahrenheit in an autoclave and use disposable products as necessary.
• We reduce aerosol particles and efficiently evacuate them out of the oral cavity by using the ReLeaf or high-volume evacuator during aerosol producing procedures.
• If you are sick or not feeling well, please let us know before you come in. It may be best if you stayed at home until you are feeling better.

We look forward to seeing you.
In good health,
Dr. Aldana and team
Friendly Staff... Beautiful Smiles... Safe and Welcoming Environment.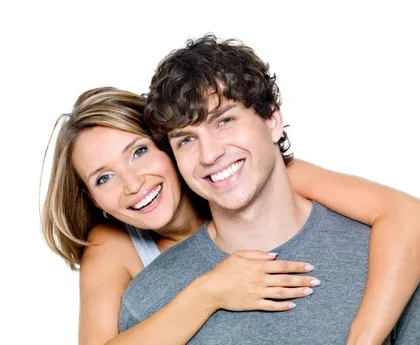 We always welcome new patients and we would love to have you as part of our dental family. Please explore our web site to learn more about us. You can find information about our staff, our office, and the procedures and services that we offer.

If you have any questions please call us. We love hearing from our patients and anyone who may be interested in becoming one.
We look forward to seeing you!